Dead Movie Animals X Slugwar
October 7
@
21:00
–
23:00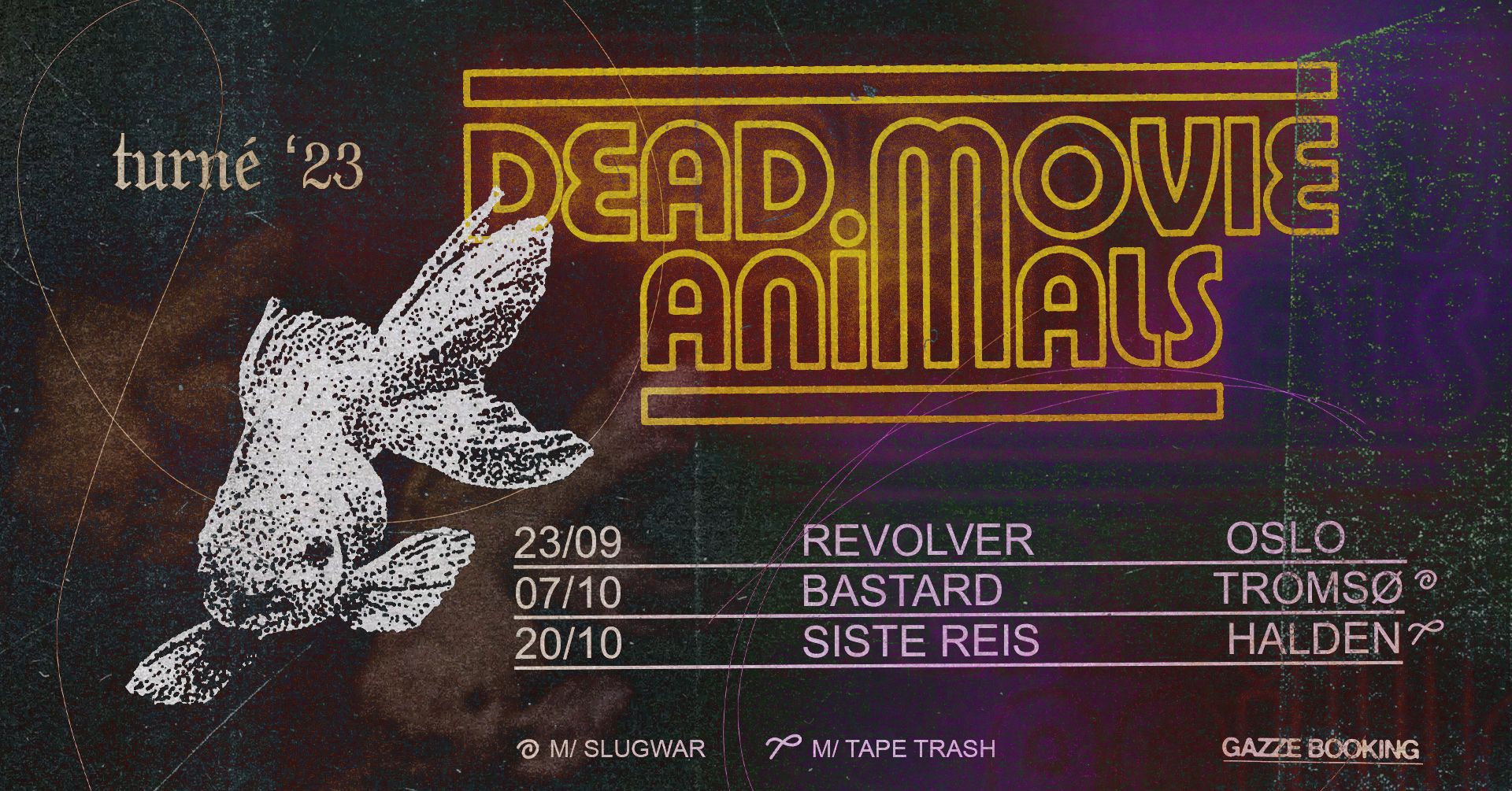 Med en trommis tungt inspirert av John Bonham, Dave Grohl og Jon Theodore og en gitarist lettere inspirert av Jimmy Page, Josh Homme og Omar Rodriguez-Lopez, er Dead Movie Animals en duo for en ny generasjon. De to medlemmene (Per Åsmund Reymert og Simen Trippestad) utgjorde tidligere én halvdel av hardcore-maskineriet Despereaux, kjent for å utvise en enorm spilleglede. I sitt nye prosjekt blander de to en frenetisk live-fremførelse med film-lydsporene de vokste opp med, alt pakket inn i et samspill to personer kun får ved å ha spilt musikk sammen siden de var små.
Duoens debutsingel ble anbefalt og listet av NRK P3 Urørt og NATT&DAG, og fikk internasjonal oppmerksomhet fra det britiske musikkmagasinet Circuit Sweet, som omtalte singelen som «enkelt og greit en av de viktigste nye sporene i 2023». Andresingelen fikk NRK P3s Ruben Gran til å omtale duoen som «knallgod» og til å sammenlikne dem med post-hardcore-legendene At the Drive-In.
8. september slipper bandet sin debut-EP 20/20 Hindsight, hvor de har fått med seg blant annet Remi Semshaug Langseth (Attan, Jesus Fucking Christ). EPen er innspilt og produsert av Ruben Willem (Haust). EP-slippet feires på Revolver i Oslo før turen bærer opp til Tromsø 7.oktober på legendariske Bastard, med lokale Slugwar med på laget.